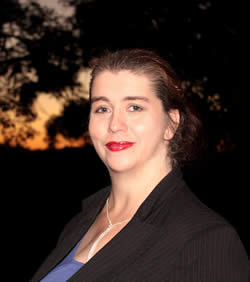 From the desk of: Rebecca Habel

Dear Fellow Blogger,
I already call YOU a blogger, but maybe you're not, yet. Let me hit you hard with this question from the beginning, so you will get the idea faster:

If you would knew there is one simple way to make money using a blog, why would you not use it, and instead keep on doing that wrong thing that obviously doesn't deliver the results you've always planned?
Now,maybe you have a blog, you make some posts, and you get a few people reading your stuff each week, but all of them are leaving your pages, just because it simply doesn't "stick" for them ...And after all your writing efforts, you have $0.50 - $1 per month from this "internet marketing business".
I wouldn't be happy with that.
Today, all that can change, because you've found this site.
Are you wondering how to rapidly increase your income?
In just a few minutes from now, this can start to happen for you.
"Blogging On Steroids" will help YOU to achieve the results you always wanted, in NO TIME! And that's because you will learn:

What tools you must have for a successful blogging business


What is that ONE little thing you must do to keep your visitors coming back on your blog all day, eager for more!


How to write posts the real S.M.A.R.T. way


What are the best free traffic providers and how to effectively use them


How to monetize your blog like a money "guru"


What you need to do to make your blog work for you, not the way around.

All this information comes jam packed into your report ready to be downloaded once you decide to take this step, and change your life!
That's good news, isn't it? Read carefully to see why you need to act now...
From any moment now, I may change the price of my report to $37. This can happen as you read this letter, and if it's $7 it means you've still got time!


Why $7? Whenever I launch a new info product, which explains my success, I offer it llower than the regular price, so in exchange, I expect from you some feedback after you read it and make that cash!
Let me just give you one extra piece of good news about what else is in my offer, but REMEMBER,
you have to ACT FAST in order to take advantage of my special deal!


You get a 7 days unconditional guarantee with your purchase! Here's my iron clad wording, written especially to make you understand how close to "real life" this offer is:
| | |
| --- | --- |
| | If for any reason you consider your "Blogging on Steroids" guide doesn't bring the benefits explained on this page or you may have a small simple problem with it, simply send me an email with your purchase details and I will FULLY refund your payment, no questions asked! |
Get Your
"Blogging On Steroids"

Report
RIGHT NOW!

Instant download after purchase!
Regards
Rebecca Habel
Rebecca's Resource


P.S. Order your guide TODAY, and start making some green stuff! The $7 price you'll pay for this report will be covered automatically from the moment you start reading and putting into practice what you'll learn in the first chapter!


P.P.S. Still asking questions and finding excuses about not taking advantage of this great deal?! Stop lying to yourself NOW, get your "Blogging on Steroids" guide TODAY, and do what you need to do - MONEY! With the $7 price, I still feel embarrassed, so I'll raise the price of my report to its real value, $37 soon.
Do yourself a favor TODAY and learn how to really earn money with your blog, ACT NOW.

Earning Disclaimer: Any and all forward looking statements here or on any of our sales material are intended to express our opinion of earnings potential. Many factors will be important in determining your actual results and no guarantees are made that you will achieve results similar to ours or anybody else's. In fact, no guarantees are made that you will achieve any results from our ideas and techniques in our material.